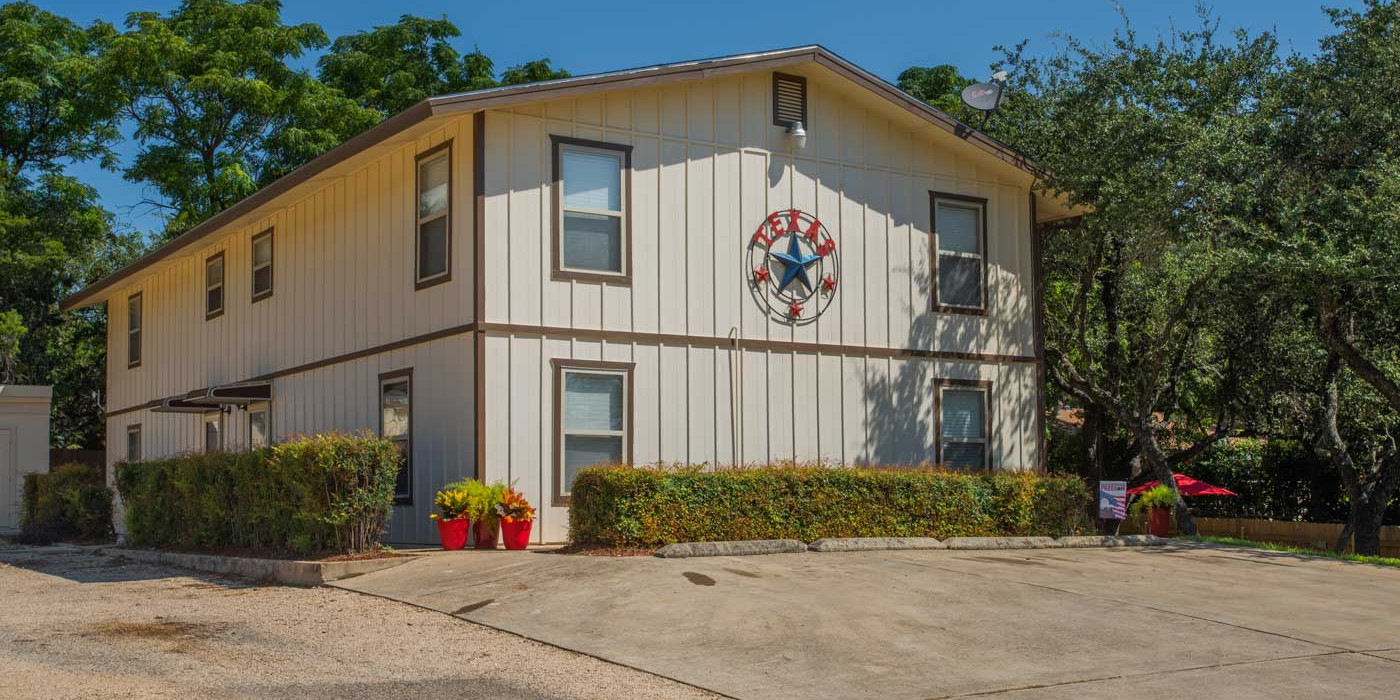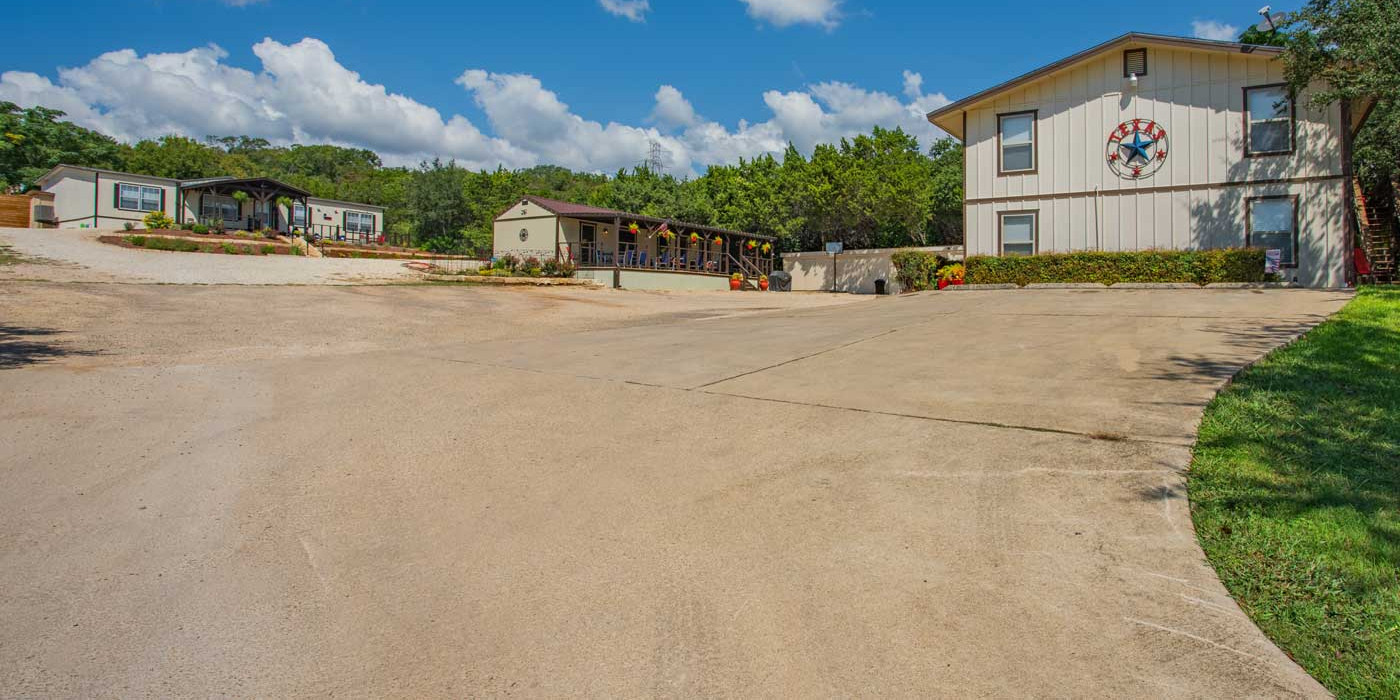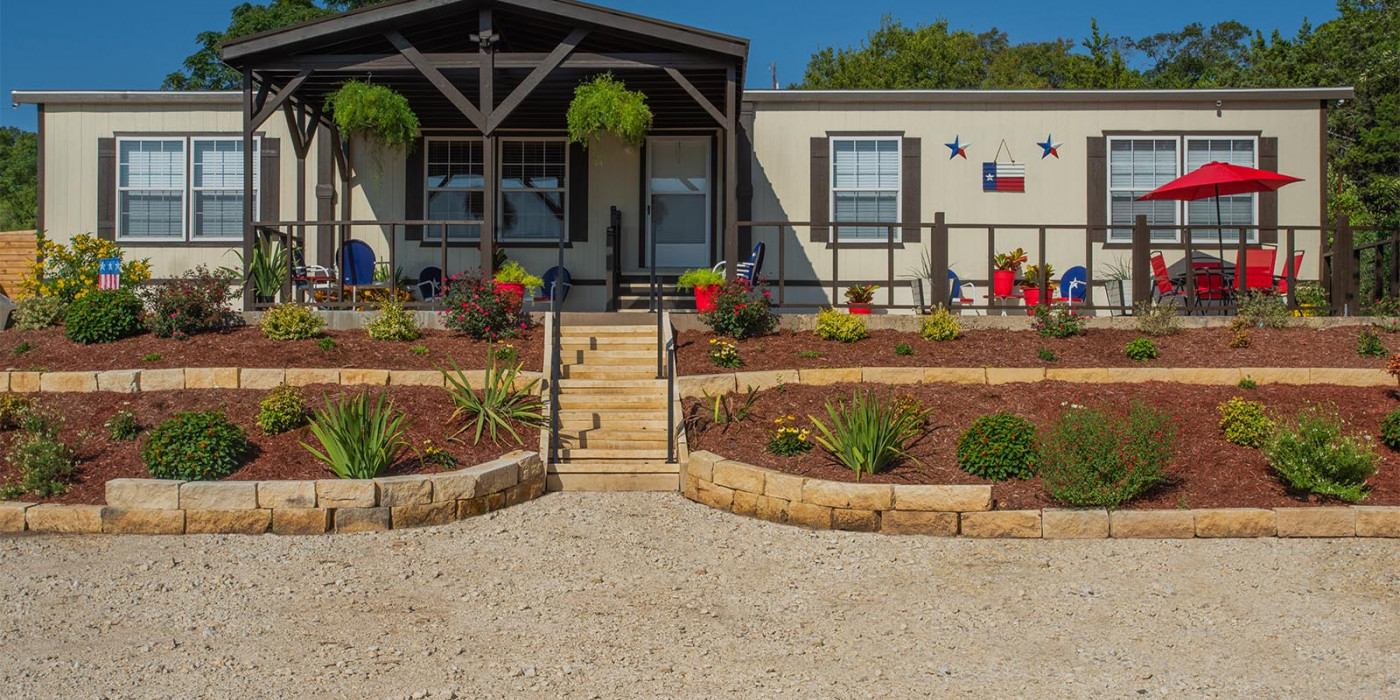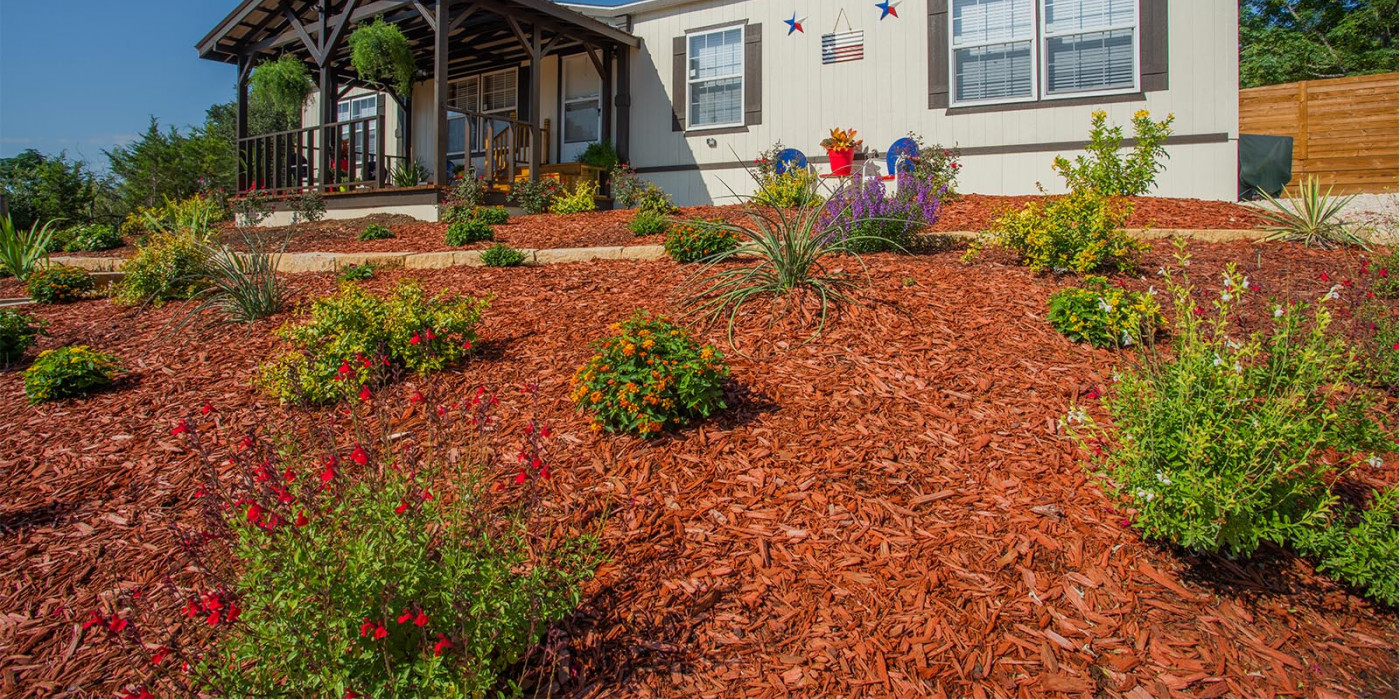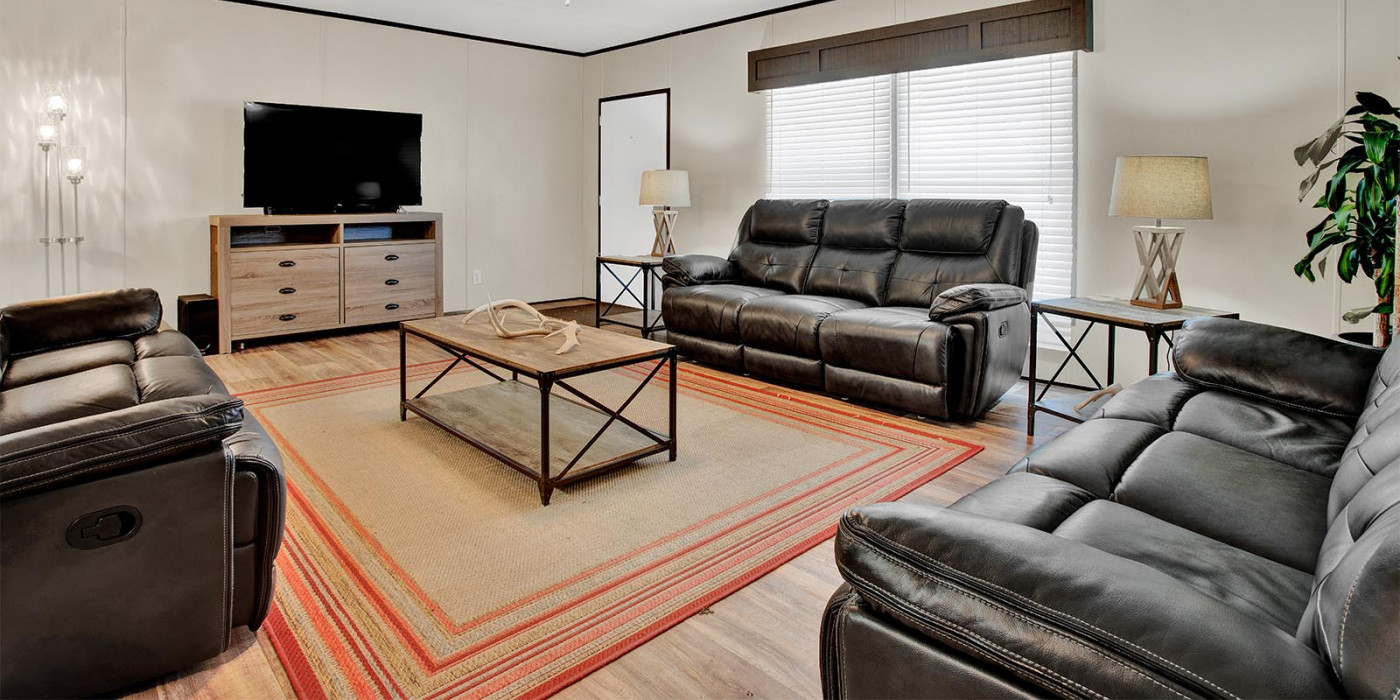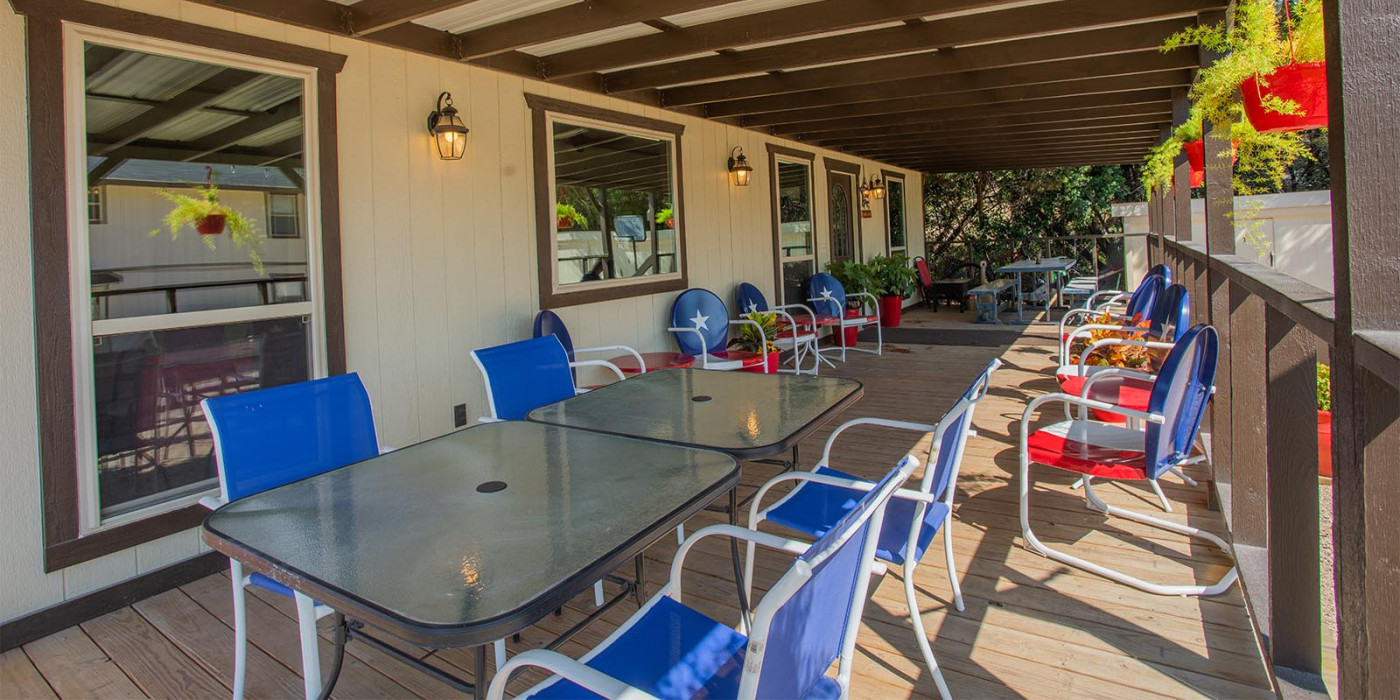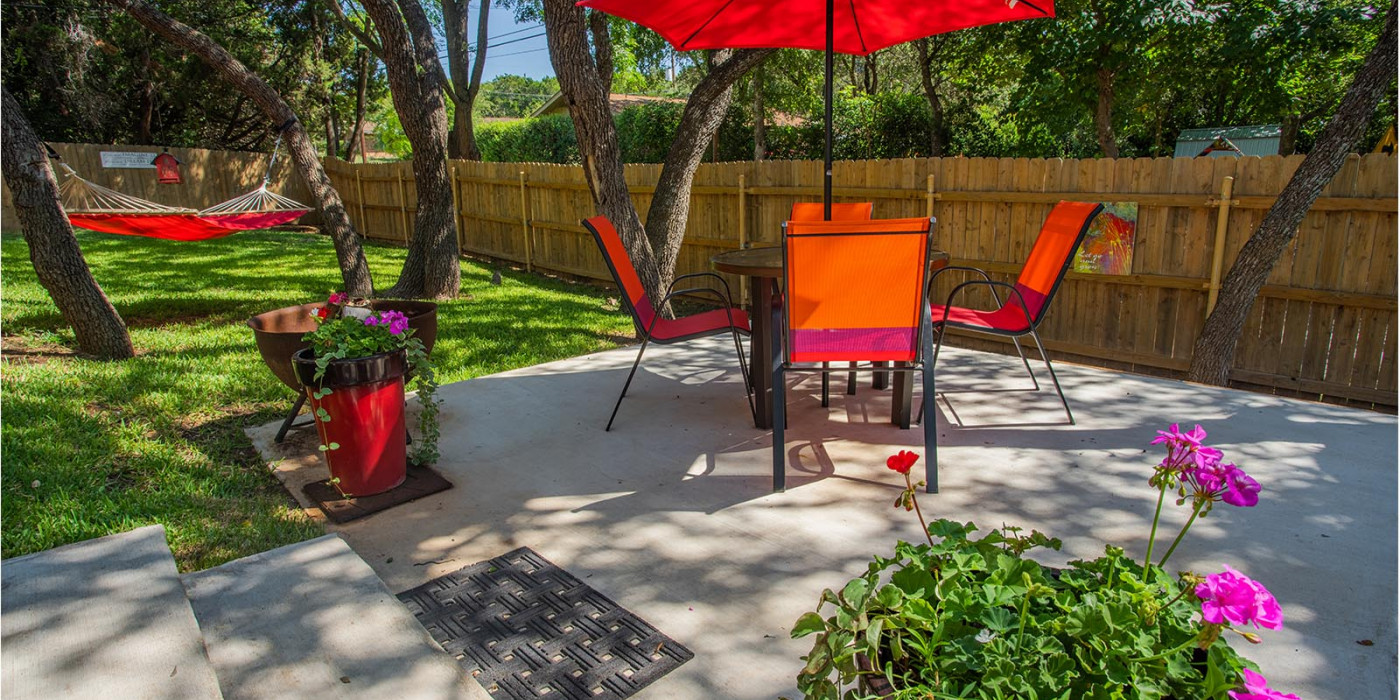 Uniquely Redefining Sober Living.
Rebuilding Lives, One Client at a Time.
Texas Sober Living (TSL) is an exceptional and beautiful transitional sober living community located in the beautiful Texas Hill Country.
Learn More About TSL
HARD WON PROGRESS
Deserves Professional Support
Enjoying a life of sobriety, freedom and happiness
When you have made the life-changing choice to become sober, you become acquainted with our 12 step program. You'll have the opportunity to make gains and progress that mean a lifesaving change. We're here to fully support the entire individual in their rebuilding progress. We offer safety, security, accountability, and professional support to help you move toward wellness and continuous improvement. We're the most beautiful sober living community for men in the Texas Hill Country, and we welcome you to learn more about making your next steps at Texas Sober Living.
Decades of studies prove that transitional living is a major element in maintaining long-term changes toward sobriety. Beyond our beautiful facilities and strong community structure, our tenants continue to develop the tools to live independently and enjoying a life in sobriety. Our team of support professionals provides wisdom and actionable plans to set up our tenants for long term success. TSL is a great community that holds to our rules and structure, and provides men the perfect setting for lifelong progress.
Why Texas Sober Living?
An Encouraging Environment
Working with an experienced team with more than two decades in sobriety experience, you'll find Texas Sober Living a place to find and maintain your footing.
We strive to offer a calm, compassionate, comfortable and stable environment where our clients can relax and stay away from the temptation of addiction.
Professional Excellence
Our team, including an LCDC and other facilitators, will help you to achieve independence and help you build good habits for long term success.
We want to see you succeed. Our staff understands addiction struggles and offers unconditional support, along with your determination, to help keep you on the right track.
Accountability Means Success
Our community is built on proven techniques including structured meetings and accountability for your sobriety, all in a positive and enjoyable home environment.
Our support staff will be here to help you through a healthy transition to a structure based weekly in-house 12 Step Big Book studies as well as Accountability Meetings in our meeting hall helps keep focus on your recovery as well as mandatory offsite meetings.
Emotional & Mental Support
We offer weekly group counseling at no charge, by a LDCD/LPC counselor. Private Counselling is also available upon request (at client's expense). Life skills classes will also be a part of our support system all in a positive and enjoyable home environment.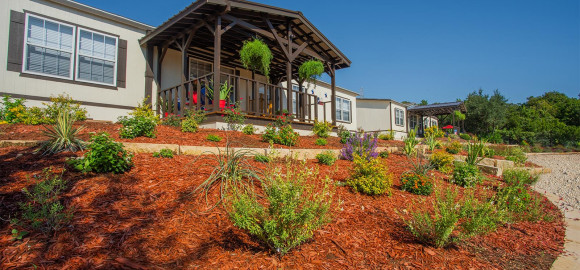 Our Approach

We're a compassionate and caring sober living community that is committed to helping our clients continue in their rebuilding process. We believe in structure, accountability, and professional excellence, while serving our clients in a relaxed and supportive environment. We work hard. We play hard. And we set people up for lifelong success. We supply unconditional support for your success to a life of sobriety.
---
Our Staff
Our team consists of experienced and skilled specialists in the areas of recovery and long term sobriety in which we follow the continuum of care provided by your treatment center. Our clients have immediate access to more than two decades of sobriety wisdom. In addition to onsite sober and life skills coaching and LCDC/LPC and other professionals in the industry. TSL is well equipped and is serious about your sobriety!! Refer to our FAQ page for Sober Living Facts and Stats update.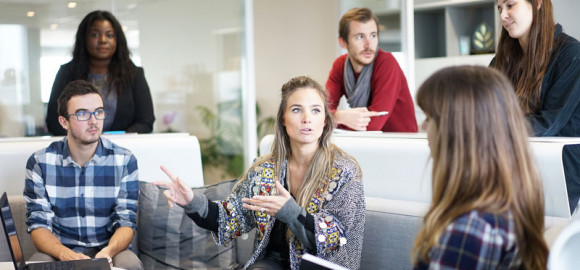 ---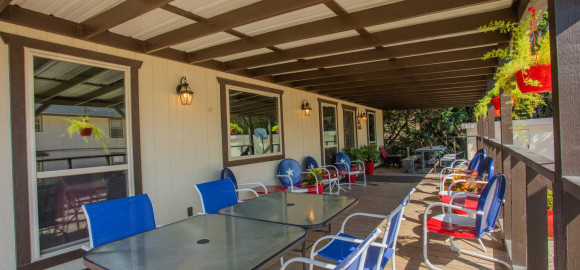 Our Facilities

Built on hillside acreage in Ingram, Texas, our property is a safe and secure home away from home to continue your recovery. We are ideally situated among some of the most beautiful and scenic areas Texas has to offer. Our facilities include homes and apartment living which have closed circuit camera security, privacy fences, beautiful furnishings and landscape, patios/porches, onsite meeting hall, large tv in each home, free wifi, two laundry rooms, three onsite managers. Monthly BBQ's to help strengthen our community fellowship and brotherhood.
Have any Questions? Ready to Join Us?
What Our Clients Say . . .
Parents of J
We were able to attend the River Recovery Party today. What a wonderful event! In spite of the rain earlier in the day it was very well attended. There were several fun activities, wonderful fellowship and plenty of food.
We want to especially commend your manager for his efforts in making this event such a success. We were happy to hear that there are plans to make it a monthly event. We are so thankful that our son is able to live at your beautiful facilities. He speaks very highly of the owners and the way the houses are run. We and our son feel very blessed that he was able to live there and greatly appreciate all that you and your staff do. Thank you so very much.
January 22, 2020
Austin
My name is Austin. I lived at the Texas Sober Living house in from 2/20/18 to 5/10/19 and for that I am super grateful. The promises of entire program started to come true for me while I resided there. The light returned to my eyes, face, and spirit. While there I did my program work and learned how to focus/love myself again. Through God's grace, I'm a recovered alcoholic with nearly 22 months sober and for that I am beyond grateful. Thanks to everyone that supported me there, my family, and my higher power which I call God.
December 5, 2019
T.T.
Texas Sober Living recovery facility gave me the start I needed to get my new life in sobriety! Owners are some of the most genuinely caring people I have ever met and they actually care about their clients!! You get out what you put into this entire sobriety journey and TSL puts in quite a bit!!
September 9, 2019
Paul
I am writing this letter with such a grateful heart, I wanted to let y'all know I just got 9 months sober on January 25th. In April of last year my life was on a downward spiral on drugs and alcohol and had just been arrested and was running out of options. I heard about Texas Sober Living in the Texas Hill Country and I was full of fear but I made the move. Because of you, the owners, love and generous hearts and all the hard work you do to help us, my life has completely changed and I have a new outlook on life. I can't and won't ever be able to say thank you enough but I hope to be a living example of what love and generosity looks like. One of the things I learned from watching y'all and living here. Thank You and God Bless.
July 16, 2019
B.S.
I struggled for the longest time trying to get sober, moving from sober house to sober house, attempt after attempt. Most people including myself thought that I was a hopeless case. My life was in shambles. I was completely broken. But at Texas Sober Living I found something different. The comradery, support and accountability there was something I never experienced elsewhere. I started pummeling through the Steps and then things really started to change. Life took on a new meaning. I finally had freedom and with God I recreated my life. I now have almost 2 yrs off mind altering substances. I am so grateful for the loving and supportive environment Texas Sober Living provided. I don't know where I'd be today if I didn't have the opportunity to experience that.
January 15, 2019
J.R.
Having spent 3 months living here in 2019 and 2 short months in 2018, I can say to anyone that yes I recommend this house. The owners and management honestly care about others. Also with an equal importance they don't put up with people using in their sober living. My experience at this place in Ingram,TX is that it was a fun, safe, structured place to call home for when I needed a leg up on re-entering society. I hope to never have to go back into sober living again but if I ever do I would go here if it has a spot open. Peace y'all!
August 15, 2018
Mike
My name is Mike, I am 52 years old. Ten months ago I decided to enter a treatment center to over come my addiction to alCOhol and drugs. I completed the program and moved back to my apartment. I relapsed in 4 days, and was devastated. I reviewed why it happened and realized I was over come with loneliness. My drug dealer lived next door so the temptation was too great for me. I realized I needed more help and a safe place to stay with the right kind of support. A friend of mine from AA told me about Texas Sober Living and I visited and talked to the manager. I moved in, it was a beautiful place, very clean, very comfortable, and with a lot of compassion and caring. I felt like I was at home there. I am very grateful for the owners and their commitment to reach out to addicts to help us. Since I have come here I have not relapsed and been sober 8 months. I have also found God, restored my relationships, lost 50lbs, and can connect with people again. What a gift! Thank You!
May 17, 2018